I live and work close the the old Swiss Grand Prix circuit north of Bern. Over the years, I made a few (around 40) pics to compare a specific racing scene with the current view.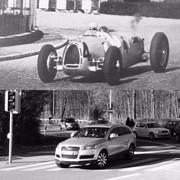 Follow
https://www.racing-history.info/bern-bremgarten
to see the comparisons as well as a "Onboard" video from the remaining track.
Enjoy!