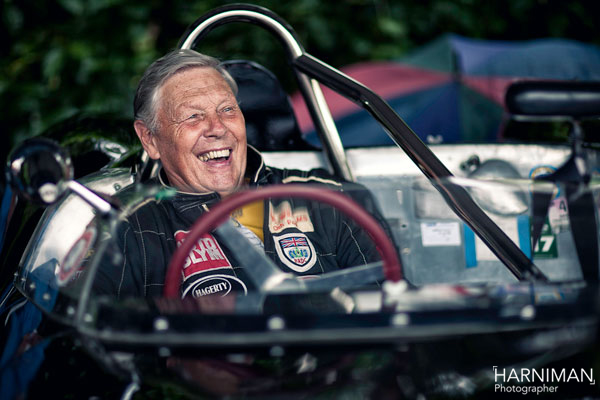 Very sad to today hear of the passing of Barrie Williams, the last of the British Rat Pack as I fondly think of them.... Gerry Marshall, Tony Llanfranchi and Barry Williams. I was fortunate enough to see a lot of Barrie in the mid1970's when he drove the Arian Automotive Mazda RX3 in the BTCC with plenty of verve and spirit..
A squeaky voice but an amazing driver, always happy to be on two wheels or full opposite lock. And always a huge smile. He enjoyed driving anything on a race track, from open wheelers to tin tops etc.. Probably best known for his many years of touring cars, but certainly has continued to race in some of the most valuable collectors cars in a career that spanned over 60 years
He did run in International open wheelers back in the day, racing against people like Derek Bell, Ronnie Peterson and Frank Williams. He talks of them being wonderful days, but when his team-mate Chris Lambert was killed at Zandvoort, he decided to stop racing single-seaters.
As mentioned he was a regular pilot of Historic cars in the last 20 years or so and was part of the Goodwood furniture. He retired from racing earlier this year.
Sadly he died as a result of a fall today.
RIP Barrie 'Whizzo' Williams
A brief note from Goodwood on his passing.
https://www.goodwood.com/grrc/race/hist ... 1938-2018/