Hilton Valentine, founding guitarist in the Animals, dies aged 77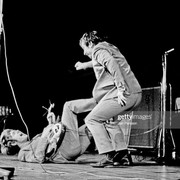 "The opening opus of Rising Sun will never sound the same!... You didn't just play it, you lived it! Heartbroken by the sudden news of Hilton's passing.
We had great times together, Geordie lad. From the North Shields to the entire world...Rock In Peace"
https://www.instagram.com/p/CKpPlpSsaBl/