General questions to help:-
Have you seen it race?
Have you seen it demonstrated?
Have you seen it as a static exhibit (e.g. museum / Goodwood FOS)
How close did you get? Have you touched it? Have you sat in it?
It's a shame it's blurry, but the photos below is the closest I ever got to a Lotus 49. The FOS in 2006 had most of GPL's cars on display, so it was a pretty dream-like event! I also got to meet a few heroes who've sadly left us, like Gurney, Brabham, Surtees. I believe I've seen the Lotus 49 race as well, back in 2001 at Brands Hatch. I think it may have been the Superprix.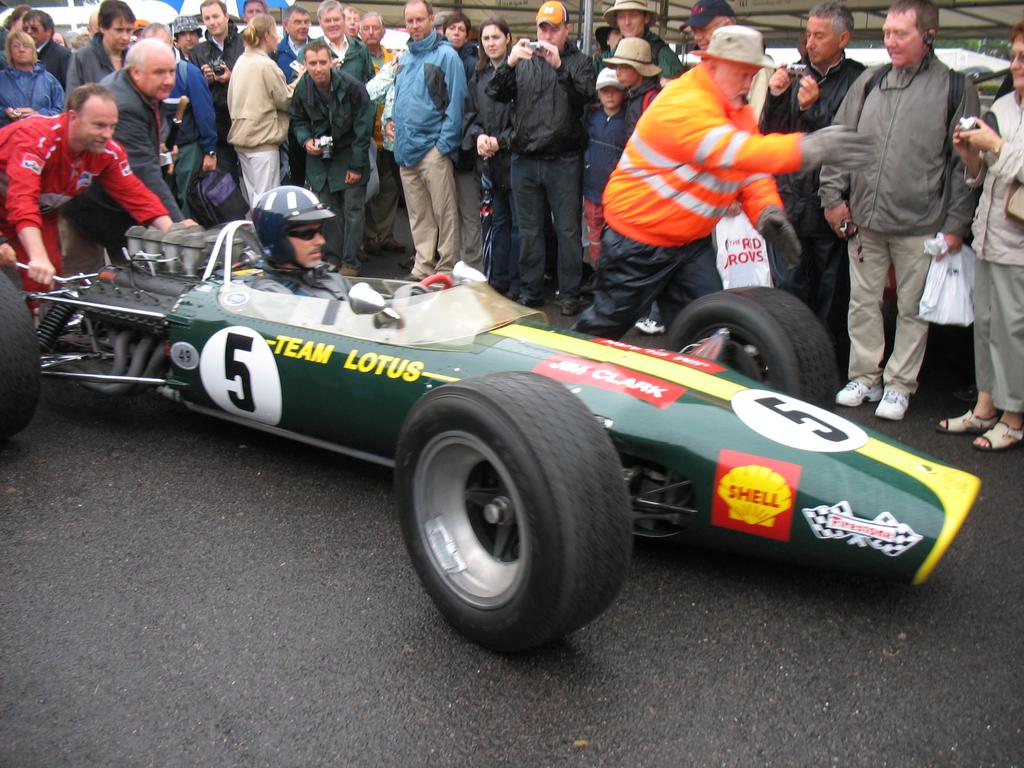 Another car I got to see for the first time just last week is the Toyota TS020 GT-One. Pretty much wet myself when I saw it in the flesh.