Forum Administrator

Posts: 35217
Joined:

14 years ago

Real Name: Paul
Favourite Motorsport: Formula 1
Favourite Racing Car: Lotus 49
Favourite Driver: Gilles Villeneuve, James Hunt
Favourite Circuit: Nordschleife
Location: U.K.
Contact:
Last post from previous page:
Apparently this is a photo of the remains of the banking:
Racing is living and everything that happens in between is just waiting.
---
Platinum Member

Posts: 1490
Joined:

13 years ago

Real Name: Sebastian
Favourite Motorsport: Grand Prix Racing
Favourite Racing Car: Ferrari 312T
Favourite Driver: Mark Webber
Favourite Circuit: AVUS
Car(s) Currently Owned: Opel Corsa B
Location: Leipzig, Germany
Rudi Krause in the banking in 1952/1953.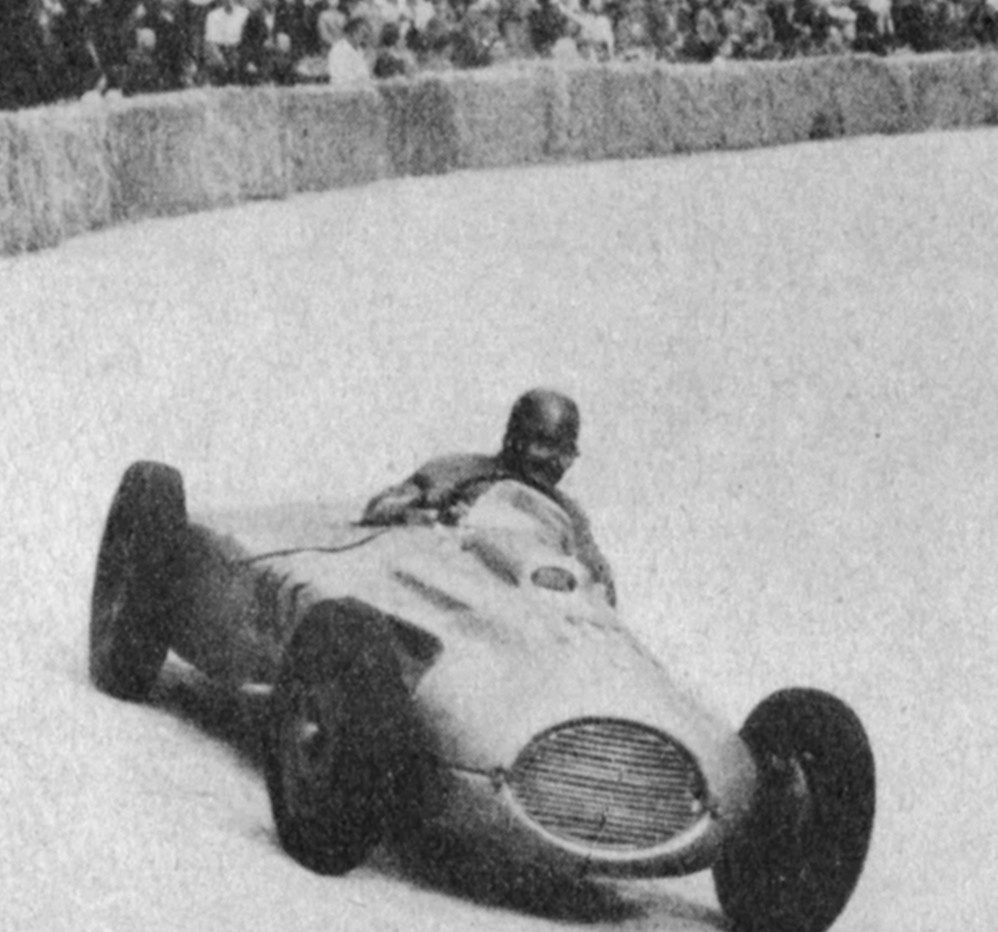 ---
Who is online
Users browsing this forum: No registered users and 2 guests